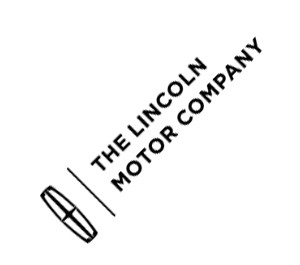 Review of 2015 Lincoln Navigator
The Lincoln Navigator being the latest in the Navigator line of Lincoln's SUV's is a modest improvement over the 2014 Navigator. Lincoln with its 2015 Navigator aims to tap a greater share of the roughly 80,000 SUV buyers every year. The update for the 2015 model goes beyond a basic face-lift. With an improved exterior, modernized interior paired with a more powerful engine, the 2015 Navigator is the best yet.
Lincoln Features
Externally the front clip of the SUV is updated with the brand's now signature split winged grille while the tailgate gets full-width lighting.The 2015 Lincoln Navigator has seating for up to eight and a towing capacity of 9,000 pounds. The size makes it ideal for large families.
This latest Lincoln model also comes with multiple LED lightings at the rear and the front parts. There is also a lot of redesigning on those locations that distinguishes it from its predecessor.
The 2015 Navigator adopts a body-on-frame architecture, paired with electronically adjustable shocks (CCD) which are soft over bumps, but stiffen up along curves making it the best handling navigator ever. Weighing in at a staggering 6,069 pounds, 207.4 inches long and 78.8 inches wide (without the mirrors), the Navigator is by all means a huge vehicle.
In wheel size, the navigator features twenty inch wheels that come standard in all variations of the car. However, one could opt for the narrow-spoke twenty-two inch alloys.
The Interior is updated with fine leather that covers most of the dashboard, as well as the steering wheel and seats. The leather stitching looks pleasant particularly around the door's armrest.The cabin is noticeably quieter, as Lincoln focused on substantial reductions in cabin noise.
Controls and instruments have been updated, modifying the steering wheel and a central analogue speedometer now flanked by two digital screens. The MyLincoln Touch infotainment system is standard but updated to include volume and tuning knobs for the radio, rockers for station seek and fan-speed control functions.
Specifications and Pricing
The power plant is Ford's turbocharged, direct-injected EcoBoost 3.5-liter V6 with peak horsepower above 370 and more than 430 lb-ft of torque.
The Lincoln Navigator's automatic transmission has six speeds and now can be mated to an optional 4.10 final drive ratio. Power is transmitted to the wheels through a carry-over six-speed automatic gearbox that comes with either rear- or all-wheel drive providing for steady handling.
The cabin is noticeably huge at a whopping 159.5 cubes.The Lincoln's storage capacity is also huge, at 128.2 cubic feet.
Pricing starts at $61,480, with the four-wheel-drive version demanding a $3,575 premium to the MSRP. At that modest pricing paired with the updated features, the Lincoln 2015 navigator is sure to win over more SUV buyers to the brand.