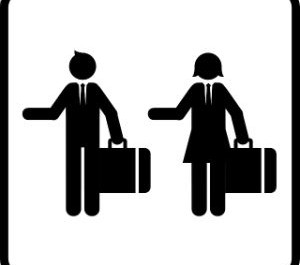 Tips For Cheap Travel Flights
Unless you are familiar with the frequent flyer program, you could end up spending thousands of dollars on local and international travels. The airlines give discounts, but they also raise their prices during special times of the year. However, there are ways to save money, and still travel to any part of the world you desire.
Travelling Tips To Save You Money
Use these traveling tips to save money, and enjoy traveling locally and internationally.
Plan your trip strategically. Planning is the best tool to use, when you need to make travel plans. Plan your travel time far in advance, while the prices are still cheap. You can lock in at an incredibly low rate, and save hundreds of dollars.
Some days are cheaper than others. If special days are not an issue, book your flight on the days that the airlines are offering lower rates. Weekends are normally higher than weekdays, because everyone wants to get away for the weekend. Going away a day or two early is worth the savings.
Don't plan your trip around the holiday seasons. These are the times that airlines will double or even triple their rates. Most airlines offer special rates for certain days, during the holiday season. If you need to travel during the holiday season, buy your tickets far in advance. Airlines usually run a promotion during special times of the year that falls around the holidays. You might need to book your flight early, and make your rounds before the holidays, to take advantage of the savings.
Sign up for promotional email alerts. Register your email address with Cheap Air Fare Tracker alerts and get email alerts and notifications when your favorite airline is running a special. Get a head start on seating, pricing and popular travel destinations. Choose the best seating, the best airfare, and the best airline to travel with.
Buy tickets from websites that offer competitive rates. Cheap Air has a drop payback program that is designed to save you money. You can earn as much as $100 in voucher money for your trip. Cheap Air is the only website in the United States to offer such an amazing program.
Search for cheap airfares on sites that offer promotions, rewards and discounts.