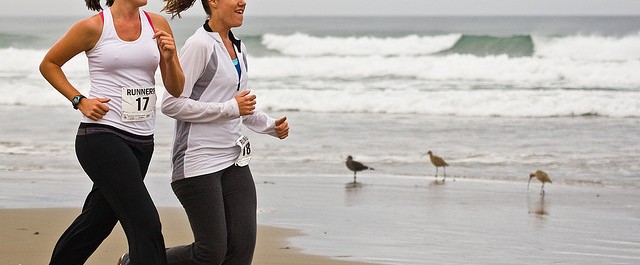 Tips To Help You Stay Fit While Traveling
Whether you're a frequent-flier or a casual vacationer, traveling can wreak havoc on your health and fitness goals. Eating meals in restaurants, long hours spent sitting in a plane, car or bus and changes to your routines can all leave you feeling, well, frumpy!
Here's some quick and easy tips you can use to stay fit and energized while you're on the road:
Bring Your Own Food
While low-fat, high-quality restaurant food is becoming easier to find, the reality is that eating out usually leads to over-eating. Fight the temptation to fill up on high-fat, salty meals by packing your own ready-to-eat meals and snacks; think homemade trail mix, salads and pre-drained canned tuna.
For breakfast, skip the complementary waffles, boxed cereals and greasy sausages at your hotel. Use your in-room coffee maker to heat up water for some healthy instant oatmeal that you can pair with a piece of fruit or cup of low-fat Greek yogurt.
Pack A Workout Kit & Skip The Rental Car
With just a pair of sneakers, some comfortable workout pants and a lightweight t-shirt you can hit the gym at your hotel, the local YMCA or go for a jog at a local track. For a quick and effective in-room workout, bring along a few resistance bands – they're lightweight and travel-friendly. Don't let a lack of appropriate attire keep you from working out on the road! Read more here for travel work out equipment.
When traveling to a larger city, you'll save money and stay fit by foregoing a rental car; hit the pavement and explore your destination on foot and by using public transit and cabs instead. This will mean lots of healthy, calorie-burning walking to help keep you fit and energized! It's also a great way to discover hidden gems and unique places while you travel.
Remember To Drink Water
If you always feel sluggish when you travel, try to drink more water, especially if you travel by air; planes are notoriously dry.
By following these simple tips, you'll feel happier, healthier and fitter on your next vacation!