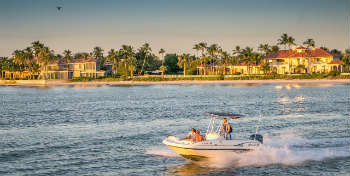 Using UberBoat On Your Summer Vacation In Croatia
With the touch of a button, you could be setting sail across vast and crystal clear waves for a simple sea-fairing cruise or an oceanic adventure courtesy of Uber's latest service, the UberBoat. Yes, that's right a boat service by Uber. Ira Riklis gives more details about this latest feature in time for your summer travel across the islands.
The Launch Of UberBoat
The UberBoat launches first in Croatia, on June 26th, a country surrounded by islands and full of tourists –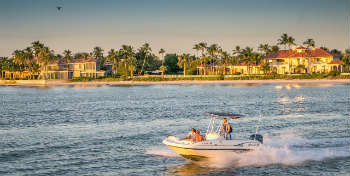 perfect for Uber's newest transportation feature.
Rest-assured, if you've ordered an Uber before, you'll likely have little difficulty ordering an UberBoat – it's as simple as requesting the former.
How It Works
Request UberBoat in the app when you are in an UberBoat Zone
If connected, a driver will take you and up to 11 friends to the corresponding dock
You will board a luxury yacht and travel to the opposing UberBoat dock
The driver will then take you to your final destination within the zone
Travelers will be given the option to split the costs with other tourists
The price for 8 people is roughly $400 and for 12 it is $500
Riders will have the opportunity to book boats in the beachside cities of Dubrovnik, Split, and Hvar. Journey to see the ancient city walls or the island of Lokrum located in Dubrovnik. Sail to Split and take in the view of Diocletion's Palace or travel to Hvar, a royal favorite, and see St. Stephen's Square and Cathedral. With UberBoat, these destinations are just a few simple clicks away (as long as you're in the Uber zone).
Diversifying Transportation Options
This will be Uber's first time offering a boating service as a choice of transportation since its launch in 2010. You can book full or half day trips, as well.
Not all vacation destinations can be reached by cars alone. For this specific reason, Uber has expanded their services. For example, many of the rich and natural islands spreading across the Croatia coast can only be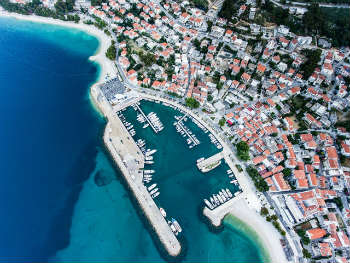 accessed by boat. The UberBoat's service allows for access to this expansive island.
The luxury yachts provided by UberBoat allow for a comfortable and worthwhile trip and their services could not have arrived at a more convenient time. Summer is the season for vacations and boating trips on cool waters and with UberBoat's services, a Croatian island-hopping adventure is just a few clicks away.
As the popularity and success of the UberBoat increases, their services are expected to spread to a wider range of areas for more convenience for adventurers and tourists just like you.
It Really Should Be Simple To And Convenient To use
Kick off summer and add to your traveling experience with Uber's newest innovation, the UberBoat, prepping for launch in the extensively island-populated Croatia. It's as simple as ordering your usual Uber and with the press of a few buttons, you can be sailing across waves of blue in no time at all.
Cut out the hassle of trying to figure how to get from one location to the other; sail to islands otherwise unreachable, should you be without a boat. Simplify your traveling experience this summer vacation with the UberBoat. Their luxury yachts will provide comfort as you sail across the deep blue sea, void of stress and worry on how you'll get to your next stop.
For those wondering when they can also experience this new transportation service, Uber is planning on expanding this global feature for adventurous travelers. New features are set to be UberTrip in Bali and UberWINE in Santa Barbara, all of which are set to make travel that much more fun and quite different.