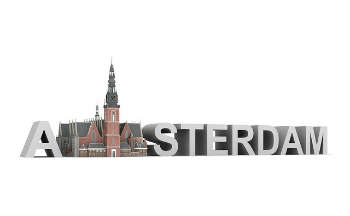 Now Is The Best Time To Travel To Amsterdam
Hailed as the perfect summer destination, Amsterdam is filled with activity during the warmer months. The city's streets, canals, beaches, and parks offer a wide variety of choices. Boating, festivals, and BBQ's are just a few of the popular activities. Ira Riklis goes into more details about this city packed with fun and excitement.
Visiting Amsterdam During Summer
An Amsterdam summer presents an energy and excitement level unseen during any other season. During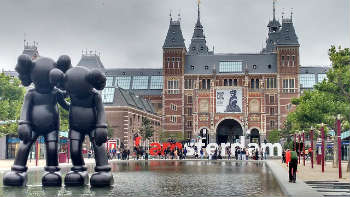 June, July, and August, an array of unique events can be seen taking place throughout the city. The city's cultural festivities are particularly popular. These festivities showcase the melting pot of cultures located in the famous Dutch destination. A few fun summer experiences include Open Garden Days in June, semi-annual sales in July, and Grachtenfestival, a 10-day classical music festival on the canals, in August.
Providing one-of-a-kind architecture, the city's scenic design provides the perfect backdrop for a plethora of summer activities. Warmer temperatures and increased tourism pack the city with visitors from all over the world. Amsterdam cultural festivities are enhanced by multinational tourists and locals. Bustling with activity, this city summer provides something for everyone.
7 Things To Do When You Get There
1. Attend A Festival
The city hosts more than 300 festivals each year. The summer season is a peak time for festivals and cultural carnivals. Dance events, food festivals, and live concerts are all provided. Amsterdam cultural festivities are beloved throughout Europe. Spanning various genres and tastes, summer there hosts a festival for nearly everyone.
2. Enjoy The Day On A Terrace
Amsterdam is populated with beautiful terraces, beaches, and rooftops. During the summer, these outdoor areas are favored. Numerous cultural festivities take place a lot of open outdoor areas. Dining and drinking also move outdoors in the summer, while visitors and locals rush to relax in the sunshine at one of the city's many restaurants and bars.
3. Go For A Swim
Surrounded by an elaborate canal system that leads to the ocean, it's easy to find a swimming spot in Amsterdam. The city offers an abundance of beaches and recreational areas. An Amsterdam summer would not be complete without a visit to Amsterdamse Bos, Gasperplas, or Sloterplas. These popular spots also host several more cultural festivities.
4. Watch A Film Outdoors
Beginning in July and running through the summer months, open-air cinemas pop up all over Amsterdam. Mixing classic films with new releases, visitors and locals flock to the outdoor cinemas. Often shown against a backdrop of some of Amsterdam's most scenic areas, open-air cinemas are a well-loved summer staple.
5. Attend A Sporting Event
From its streets to its stadiums, the city is a well-known sporting location. During the summer, rowers and swimmers can be observed training in the surrounding canals. Frequently visited by sports celebrities, Amsterdam is home to the Ajax Football Club. Amsterdam is also home to Dan tot Damloop and the TCS Amsterdam Marathon. An assortment of sporting events occur during this time too.
6. Go Camping
Populated with campsites throughout the city, Amsterdam's beaches provide a unique camping experience. Blijburg aan Zee is one of the trendiest beaches. With live music and bonfires after sundown, this swimming spot doubles as an entertainment destination and a campsite. Amsterdam cultural festivities are also often hosted at one of the city's many beach and campsite combos. Providing low-cost accommodations, these campsites are great for locals and visitors alike.
7. Visit A Museum
An Amsterdam summer isn't complete without a visit to one of the city's museums. With an undeniably rich history, Amsterdam cultural festivities often revolve around the area's cultural heritage and historical locations. The Anne Frank house is a top destination in Amsterdam. The exact house where Anne Frank and her family hid out during World War 2, magazine pictures pasted on the walls by Anne are still present. Van Gogh's Museum is another popular spot. Holding the world's biggest collection of paintings and drawings by the tortured artist, the museum is endlessly inspiring. Flowing with history and culture, Amsterdam has no shortage of interesting locations.
A summer trip to Amsterdam is never boring. Flourishing with activity, the city comes alive during the warmer months.With an abundance of fun, Amsterdam cultural festivities, BBQ's, sporting events, and outdoor film events are what make the city a hotspot during summer.