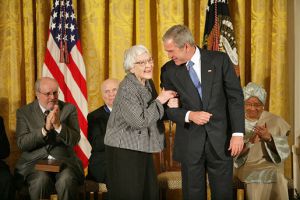 How Harper Lee Became An American Literature Icon
Harper Lee is one of the most revered novelists in American history. Nelle Harper Lee was born and raised in Monroeville Alabama. From a young age, Lee was heavily interested in English literature. She attended Monroe County High School and former all-female Hundington College in Montgomery for about a year, she then transferred to the University of Alabama in Tuscaloosa where she studied law and got the opportunity to write for the university newspaper, but unfortunately she did not graduate. Despite not finishing her degree, she continued to hone her writing skills and grew confident in her abilities. Harper Lee moved to New York City in 1949 and worked as an airline reservation agent. She would write fiction stories in her free time and became more enamored with writing.
Her Early Days Of Writing & Success
In November 1956 Harper Lee found an agent. She was granted a year off from her job just so that she could write. She received the news via a friend that left her a note. Tay Hohoff, an editor at J.B. Lippincott and CO. accepted a manuscript she revealed to him and she began to write more novels with Hohoff assisting her. By the time her novel was released she choose to go by "Harper Lee" and leave off Nelle. The reason for this is that she didn't want her first name to be misspelled or mispronounced. To Kill a Mockingbird was published on July 11, 1960, and the rest is history. It became a bestseller instantly and to date has sold over 30 million copies. Aside from mainstream recognition, the novel was critically acclaimed and praised for its unique writing style. Harper Lee was awarded the Pulitzer Prize for fiction in 1961. In a poll that was conducted in 1999 by the Library Journal it was voted "Best Novel of the Century" and propelled her superstar status.
Harper was quoted saying "I never expected any sort of success with Mockingbird. I was hoping for quick and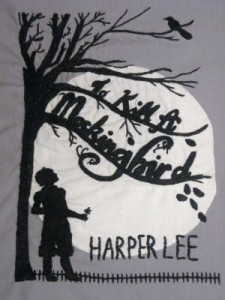 merciful death at the hands of the reviewers but, at the same time, I sort of hoped someone would like it enough to give me encouragement. Public Encouragement. I hoped a little, as I said, but I got rather a whole lot, and in some ways this was just about as frightening as the quick merciful death I'd expected" sometimes success happens when you least expect it, and Harper Lee's To Kill a Mockingbird clearly represents that.
Go Set A Watchman
Although Harper Lee hasn't been able to or lived up to the success that To Kill a Mockingbird has with her other efforts she still remains an important figure and an American Literature Icon. On November 5, 2007 she was awarded the presidential Medal of Freedom by former president George H.W. Bush. Her recently released novel novel "Go Set a Watchman" has already gained critical acclaim. Lee's writing style continues to amaze listeners and has been kept in pristine condition throughout all these years. Her ability to reinvent herself through her writing has allowed her to enjoy a great successful career, she remains and always will be an American Literature Icon.