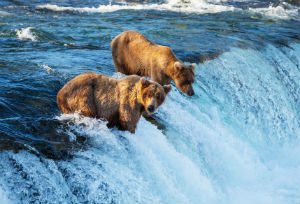 5 Unconvetional Travel Destinations
"Full many a flower is born to blush unseen." The same goes for vacation resorts, as there are so many delightful places that people never seem to visit when on vacation. If you seek the wild glamour of Alaska, try Cordova. For a gentle island vacation, choose Herron Island. Banner Forest fits the bill for a few days of biking with friends, and Manchester, Silverdale, and Poulsbo are all charming little towns. Whichever place you visit, you can feel sure of a delightfully unique vacation.
 Unconventional Travel
1. Cordova
This city lies in a nook of Alaska that contains glaciers, forests, mountains and more. Here, you can ski, hike, fish and boat to your heart's content. Known as the sea otter capitol of the world, this secret resort also affords numerous opportunities for wildlife photography. Bears, too, are common here. And don't miss out on a spectacular airplane tour of the area.
2. Herron Island
Herron Island is a privately-owned island in Washington state. After renting a cozy cabin, board the "Charlie Wells," a ferry that shuttles exclusively to Herron. Once on shore, you may dig for clams, catch crabs and build drift-wood forts. Many deer inhabit the island, so after enjoying your seafood dinner, approach a clump while proffering apple slices. Count the number that eat from your hand and some may let you touch their velvety antlers.
3. Banner Forest, WA
Also a home to deer and other wildlife, Banner Forest covers 139 acres. On Sunday afternoons, horseback riders roam the forest. Bikers and hikers also enjoy this natural park, for the many trails range widely in difficulty. The terrain is fairly flat, however, so there are few very tiring paths. Then, in the words of one biker, "There is always a new trail to discover." If you prefer the comfort of a car, some trails do permit one.
4. Manchester & Silverdale WA
Manchester, a Washington State Park, boasts a dinky beach complete with a boat dock– as well as a lovely library, a comfortable bar, and a filling family restaurant. You may choose to hike, boat, or fish here, while bird watching on the side. After a scrumptious lunch in Manchester, try shopping in Silverdale and make sure to visit the Olympic and Central Kitsap High Schools, from which sports heroes such as John Coker, Christian Welp, and Todd Linden graduated.
5. Poulsbo, WA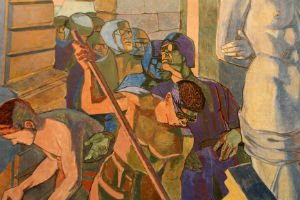 Further north lies "little Norway," Poulsbo. Merely driving through the beautiful town provides a feast for the eyes, as several of the buildings have Norwegian murals on them. The shops display Norwegian foods and jewelry. By the dance hall lies a lovely waterside park.
A trip through Manchester, Silverdale, and Poulsbo would certainly form a delightfully unique vacation, as would time spent in Cordova, Herron Island, or Banner Forest.