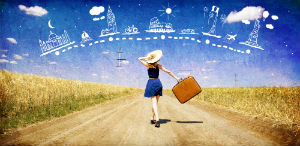 Ideas On How To Travel For Free (Almost)
Have you ever thought about traveling without spending a penny? Do you think that traveling for free is just a dream?
Who does't want to travel around the world or at least visit some great local places. A break from our daily routine is healthy, after all! However, money is often a roadblock to our desire to travel and refresh our body and mind. Listed below are some ideas to help you travel practically for free:
Almost Free Travel Ideas
1. Consumer Participation Giveaways
Do a quick search online for quizzes with free travel prizes. Some of them may require you to complete a series of steps, but the time commitment is rewarded with various prizes that can include flights, hotels or other combinations of vacations giveaways. If you do participate in a quiz or consumer giveaway, be sure to read the fine print. Understand what you're participating in before you begin, as this will help you avoid scams or simply avoid overly complex giveaways that are simply taking advantage of you.
2. Student Exchange Programs
This is really recommended for all students out there. Where there is a will, there is a way! This requires some effort but is rewarded many times over. A student exchange program allows for the possibility of learning a new language, a new culture, living in a new country and attending a school in a foreign country. This is one special experience with a small window of opportunity.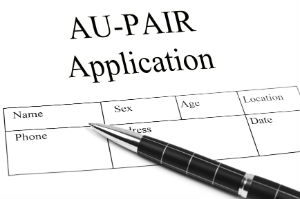 3. Au Pair
Travel abroad, holiday, and get paid? Perhaps this approach seems a little bit uncommon but many people do this and it's a great way to experience a new country. Being an au pair will give you opportunities to live abroad for about 1-3 years with a host family. You will work for the host family, the most common task typically caring for your host family's children on a specified schedule. You have a place to live, a paycheck, and a family to help you learn the culture, the country and the language if necessary.
4. Be A Volunteer
Volunteers are often needed in catastrophic places or places of conflict. This isn't an attractive option to everyone, but volunteer opportunities also exist in many safe regions throughout Africa, Asia and South America. There are also volunteers who work for the preservation of the environment and the world's endangered animals. Volunteer to other countries will give you invaluable experiences in addition to seeing a new place and meeting new people. Over all, such an experience can change your perspective on life. If you want to try this out, look up information on the United Nations or organizations that need volunteers like WWF and UNICEF.
These are definitely not your everyday travel ideas, but if you're adventurous and open to experiencing the world, these can be extremely fulfilling experiences.