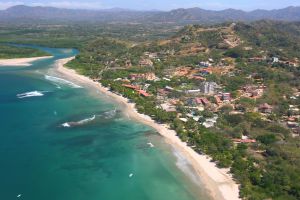 Visiting Costa Rica
Costa Rica offers more unique tourism experiences than any other place in the world- unique landscape, progressive agriculture, outrageous extreme day trips, pristine coastline, and phenomenal wildlife found no where else in the world! Visit Costa Rica and leave restored. The people of Costa Rica have a rich history, and offer archaeological sites for public view that astonish all visitors. The vital and luxurious Costa Rican rain forest canopy is a tourist's dream- past all comprehension, the verdant and prelapserian state of natural beauty renders all visitors speechless with wonder. Explore the Costa Rican wonderland and remember what it means to thrive!
Things To Do In Costa RIca
Take an Extreme Zipline Tour 
Zipline tours of the rain forest canopies offer a perspective that emphasizes the fragility of the forests as well as their awesome power and resilience. Canopy tours are now available in many parts of Costa Rica for viewing much more than the forests. Zipline tours have evolved and The Original Canopy Tours have moved to an even more secure type of extreme canopy tour. As the originators of the zipline canopy experience, they are proud to present their improved cable technology.
Be Amazed by Unique Ancient Artifacts and the Preservation of History
Costa Rica is a phenomenal location to visit historical sites and view preserved ancient artifacts up close. The unexplained nature of some of these sites and artifacts calls archaeologists and history hobbyists from around the world. Don't miss the museums of San Jose, including the Gold Museum, Jade Museum, and the National Museum. You must also visit the Guayabo National Monument, located in the skirts of Turrialba Volcano. Try to solve the mystery of Costa Rica's stone spheres that date back to 400 AD.
Experience the Thriving Costa Rican Agriculture and the Unique Wildlife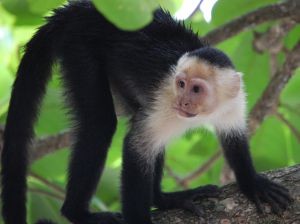 Costa Rica has become an acknowledged world leader in the area of shade growing, particularly in the important coffee farming industry. The process of shade growing produces a valuable sweeter tasting coffee that has become the flavor of choice. Shade growing also protects the entire ecosystem in the growing area, restoring living spaces for creatures to thrive, and adding to the protective canopy.
There are too many creatures unique to Costa Rica to list here. It is a wildlife photographers haven. There are butterflies, dragonflies, insects, birds fish and mammals- spectacular to view- that are found only in Costa Rica. The famous Scarlett Macaw is always a delight to visitors, but you might also see the recently declared extinct Gold Toad, or the elusive Cocos Island Finch.
Thrive in Costa Rica and Redefine What Vacation Means!
Life is truly a celebration in Costa Rica. The food is rich and savory, the colors are bright and the people happy to welcome guests to festivals and fun! Be prepared to sing and dance in Costa Rica, and be prepared to never forget your visit to this place of ancient wonders and thriving culture. Click here for more enticing reasons to visit Costa Rica.