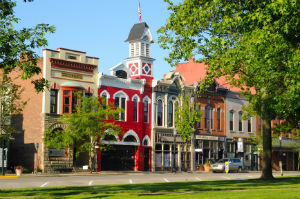 Towns Named After Famous People
Have you ever wondered where that town you just drove through got its name? There are a wide variety of towns to visit in the US, but some of the most interesting and historically significant have been named after famous people and are lovely to visit as well.
Two Towns For The Road Ahead
Bowdoin, ME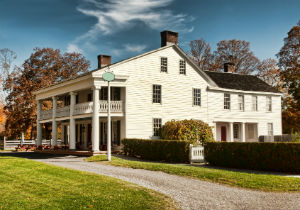 Located in the South Eastern section of the state, this agriculturally focused town was named after James A. Bowdoin, the 2nd Governor of Massachusetts. Although small in population (< 4,000), travelers to this quaint town will still find things of interest, read more about Bowdoin from the Maine An Encyclopedia. Since the 1990's, Bowdoin has become a major producer of llama wool. Farmer's markets are found easily within the town and give visitors ample opportunity to purchase unique and beautiful souvenirs made from this soft wool such as shawls, sweaters, purses and more.
Rest up in a local motel or rent a cottage. Play a game of golf or stroll through one of the town parks. There is a large variety of options for dining and lobster lovers will rejoice. Bowdoin is also home to a private liberal arts college campus named after the town.
Charles Town, WV
Named after Charles Washington, the younger brother of George Washington, the town is located on the North Eastern tip of West Virginia. Charles' original plantation home, "Happy Retreat," still stands in Charles Town and special tours are offered in late September during the Heritage Festival.
Very much a town still focused on the past, visitors to this small town will still find much to do. For automotive buffs, there is the Car Show. Feel like having a chill run down your back? The Charles Town Ghost Tours will fit the bill. There is shopping to be found for all your needs and Charles Town boasts several wonderful restaurants. For those who have an interest in history; you may want to take some time to visit the Jefferson County Courthouse located in the town square. Completed in 1806, the courthouse held the trial of abolitionist John Brown, who was hanged in 1859 after being found guilty of an attempted raid at Harpers Ferry.
Get Out There
There are so many towns out there that are named after famous people, they can't all be possibly named here. But, I hope I've inspired you to go out and look out for more towns that are named after famous people. Who knows, it could be a great adventure for you and your family to discover and learn more about these towns. Happy travels!