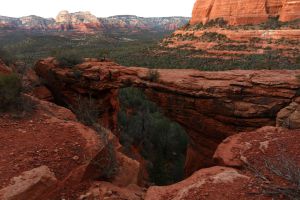 Places To Visit In The U.S. During Summer
If you're planning a family vacation this summer, you may not want to deal with the crowds at major attractions like Grand Canyon National Park, Washington DC and Walt Disney World in Orlando. Fortunately, there are many hidden gems scattered throughout the U.S., where you can experience the diversity and natural beauty of this country without being overwhelmed by fellow tourists.
Hidden Gems In The U.S. To Visit This Summer
1. Sedona, Arizona. Located two hours north of Phoenix and about an hour south of Flagstaff, Sedona is situated in the middle of the state's red rock country. In addition to the dramatic scenery, which you can explore by renting a pink jeep, Sedona is home to lovely Oak Creek and a variety of charming bed and breakfast inns and art galleries.
2. Acadia National Park in Maine. Acadia National Park, located on a series of islands off the coast of Bar Harbor, Maine, is the oldest national park east of the Mississippi River. The 47,000-acre park offers ocean coastline, mountains, freshwater lakes and woodlands as well as more than 40 species of mammals and abundant birds and marine and plant life. There is also an excavation of a Native American village to explore. Three tent campgrounds provide overnight accommodations or you can make your base camp at a Bar Harbor inn and explore the park during the daytime.
3. Mendocino, California. Perched at the edge of the redwood forests along the craggy Pacific Coast, Mendocino is an artists' colony and a food lover's paradise. It's also just outside of the Mendocino Valley wine district. For a relaxed mixture of food, nature and culture, this gem can't be beat.
4. Put-in-Bay, Ohio. Located on South Bass Island, in the middle of Lake Erie, Put-in-Bay is a boater's paradise. However, you don't have to be a sailor to enjoy this hidden gem. Put-in-Bay offers an historic winery, sand beaches, a state parks, accommodations that including cottages and bed and breakfast inns, and a myriad of bars and restaurants for every taste.
5. Bryce Canyon National Park. If you want to experience some of the natural wonders of the U.S. without the crowds of Yellowstone or Grand Canyon, Bryce Canyon in southwestern Utah offers more than 35,000 acres of geological structure and interesting hikes with much less summer traffic. You can stay overnight in the park's campground (with advance reservations) or opt for a room at the Bryce Canyon Lodge.
Leave The Crowds & Enjoy The Summer
Going on a summer vacation doesn't have to mean fighting the crowds of other tourists. Enjoy your week away this year by opting for one of the many hidden U.S. gems instead, like Sedona, Bryce Canyon National Park or Put-in-Bay, Ohio.