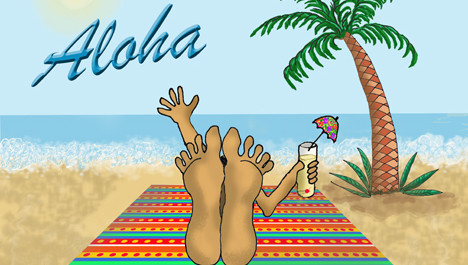 Summer Travel: Making a Family Vacation Happen
Don't let the 'short on cash' blues roll over on your family's summer time days. There are more ways than one to enjoy a wonderful summer family vacation at a fraction of the cost this year. With a little research you and your family can still enjoy that trip that never seems to materialize because of all the other little things that get in the way and take up the funds each year. Make this year the year you make the vacation happen with these few tips.
Make Your Holiday Possible
1. Choose Your Mode of Travel
Depending on your destination, you may be able to save an extraordinary amount of money by changing how you travel.
Airlines-If you only need 1 or 2 seats, you can often score huge discounts on last minute seats. This can be a gamble so be prepared to scramble and look at several airlines.
Airlines-On the flip side of this, if you are flexible, and you are at the airport, you can ask or sometimes they ask, if anyone is willing to be bumped up they will offer future flight discounts. These discounts can be huge. Airlines will often overbook flights to ensure they are flying full and hoping that some will cancel or not show up for their flights. Have you ever booked and not been able to choose a seat? This is why. Up until the last minute, they do not often know where there is an empty seat available.
Driving-Depending on how many of your are going on vacation, it can still be more affordable to drive, especially if you plan on renting a car while on vacation.
2. Destination
Avoiding peak travel times comes into play if you want to stay at the best places. Say you want to visit Disney World in Florida, you can travel in August. Just look to stay 1-3 miles from the resort. Most hotels have shuttle services to Disney World. You can enjoy your time and the magic at a fraction of the cost by staying off the beaten track.
3. Trades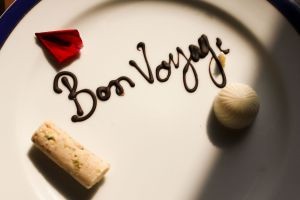 There is a huge market for people who are looking to swap houses in order to be able to enjoy a vacation in another area. Check out sites where you can list your home and location along with your preferred dates of travel. You can search through the site and contact other members and create a dialog to see if a trade can be made.
Use your Upromise, Shop@home, Ebates or similar site to find your travel partners. With these companies, not only are you getting the savings for using the discount travel companies but you are also earning cashback in the process. If you use a cash back credit card to pay for it all, you are earning a 3 way savings. You can make money on your vacation.
Shop Around & Take The Time Out
It's not always about when and where you travel as much as it is about how you go about booking and paying for it. While you do not want to go into debt paying for a vacation, if a credit card is giving you cash back, and you have the money to pay for the vacation in the bank, use the card wait a bit and then put the money back on the card. The card earned zero interest and you earned the cash back. Shop wisely and don't be penny wise and dollar foolish. Enjoy life and take family vacations, without them, you will never realize what you continue to work for every day.