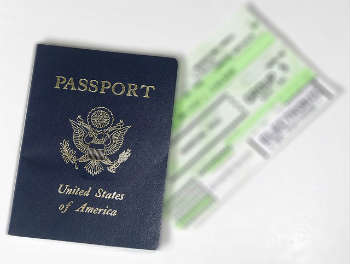 Why Are More People Booking One-Way Tickets?
Since 2014, there has been a steady increase in the number of one-way tickets purchased each year. One-way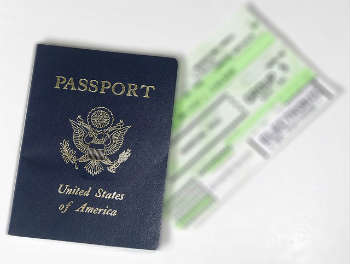 tickets as a percentage of overall tickets sold went from 29 percent in 2014 to 42 percent in 2017. Meanwhile, the percentage of roundtrip tickets declined from 71 percent to 58 percent in the same period. Ira Riklis looks into why this is becoming a trend.
One-Way Tickets Trend
The trend is being led by leisure and business travelers (booking themselves and not through an agency or travel service). A similar study using information from agencies serving government and corporate travel did not show this trend, meaning the agencies are not using one-way booking as a savings strategy. (To be fair, many business trips can be last minute and in a very specific time frame.)
Over roughly the same time frame, flight booking sites have started to reveal some of these options more openly. For example, Kayak shows "Hacker Fares," which can be defined as round-trip fares spliced together from multiple one-way flights, sometimes using more than one airline.
In general, you don't find these options openly displayed on booking sites, and definitely not using just one airline. You can hack around it using more than one booking site, but that takes a lot longer. Kayak doesn't always show the hacker fares, so it is difficult to use this feature with any kind of reliability. If you end up looking on your own, you basically search for two, low-cost fares to your destination and back. Also, research bundled round-trip fares to ensure you're actually saving money.
If you haven't tried this strategy and are skeptical, try taking a look at a past airfare receipt. A cost breakdown for round-trip fares will almost certainly show one part costs much more than another. Where you can save money is using another airline with more capacity (and cheaper tickets) on the same route as the most expensive leg of the round-trip ticket.
Booking The Old-Fashioned Way
Sometimes, you have to do it the old-fashioned way. Plan ahead and put in some research time online and you can save hundreds. Here's how:
STEP 1. Start this process three to more months before your trip. Conduct research on discount travel websites, looking for one-way fares. Orbitz.com, priceline.com or travelocity.com are good bets.
STEP 2. Enter the date you want to leave in the departure field, enter the arrival city and number of passengers as required. Do this on multiple discount sites to compare flight times and fares.
STEP 3. Click "Search Now" or "Find Flights" to get all available one-way flights and their corresponding rates. Tip: Early morning flights and overnight flights are usually the cheapest. Fly one or more stops compared to nonstop can save you money too. Flying on non-peak days can further reduce the costs, so try to fly on a Wednesday, Tuesday or Saturday.
STEP 4. Compare these one-way airfares by noting them down to discover the cheapest rate. For optimal savings, buy the one-way airfare on a Tuesday at 3 p.m. EST for domestic flights.
Throwaway Ticketing Not Advised
Believe it or not, you can sometimes save money by purchasing a flight with a less popular final destination and a layover in the city where you want to go. Throwaway ticketing is the process of buying two of these round-trip tickets and just not using the unneeded portions of the trip.
Airline rules expressly prohibit throwaway ticketing. They can get you if you don't use the first portion but show up for a return flight. This can result in a large fee and they also deny you the right to get on the plane. On the flip side, they can't do anything if you use the outgoing portion and just don't show up for the return. If you aren't there, they can't punish you for saving money.